MCY 96 KUSURSUZ OKYANUS KEYFİ
ÖDÜLLER

Winner Best Flybridge Yacht
(above 80 ft)

Best International Motor Yacht
Range 24 m - 30 m
2018 Phuket RendezVous

Most Achieved Award
Cannes Boat Show 2017
LAYOUT
ALT GÜVERTE 3 KABİN ALTERNATİF VERSİYON
TEKNİK ÖZELLİKLER
ANA ÖLÇÜLER
TAM BOY (LOA) 29.26 m - 96 ft 00 in
MAKSİMUM GENİŞLİK 6.94 m - 22 ft 9 in
SU KESİMİ 2.10 m - 6 ft 10 in
AĞIRLIK 98 t
MOTORLAR
2 x MTU 16V 2000 M86 (2.200 HP)
2 x MAN V12 (1.900 HP)
HIZ
MAKSİMUM HIZ 27 kn
SEYİR HIZI 24-21 kn
TANKLAR
YAKIT TANKI 11.000 lt (2906 US gal)‬‬‬
TEMİZ SU TANKI‭ 1650 lt (436 US gal)‬‬‬‬
YAPI MALZEMELERİ
VTR, KEVLAR®, CARBON FİBER
İNŞAA VE MÜHENDİSLİK
MONTE CARLO YACHTS
İÇ VE DIŞ TASARIM
Nuvolari Lenard
DİZAYN KATEGORİSİ
CE-A - MCA MGN 280 CHARTER - RINA PLEASURE
TEMEL ÖZELLİKLER
GENEL BAKIŞ
30 metrede MCY 96, Monte Carlo Yachts'ın podyumunda ikinci sırada yer alıyor.
Charter Yacht Rules'a göre genişletilmiş oldukça zevkli bir tasarıma sahip MCY 96, okyanus seferleri için tasarlanıp geliştirilmiş ve CE-A tarafından da tescillenmiştir.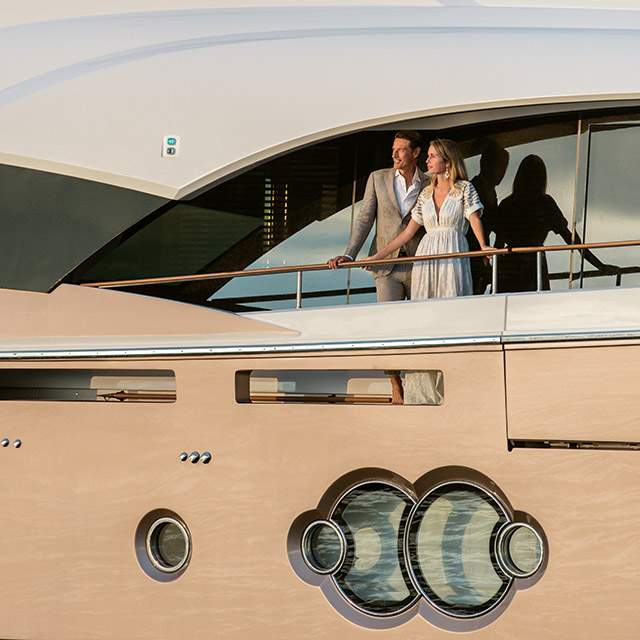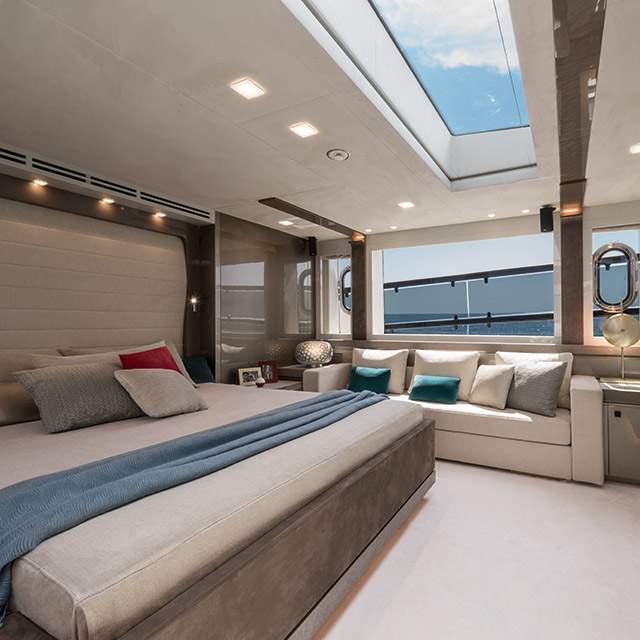 İÇ MEKAN TASARIMI
Kabinlerde ferahlık ön planda. MCY 96, kendi sınıfındaki teknelere göre en geniş yerleşim konseptine sahip: master kabin ana güvertenin baş kısmında konumlandırmakla birlikte, alt güvertede eşit büyüklükte geniş dört misafir kabiniyle inanılmaz bir hacim imkanı sunuyor.
TEKNOLOJİ VE TASARIM
MCY 96 uzun yolculuklarda, üst düzey güvenlik göz önünde bulundurularak tasarlandı. Yeni tasarım ve teknik olarak öne çıkan noktalar arasında, mevcut modadan çok daha yüksek olan küpeşte ve doğal elementlerden oluşan kaplaması ile geniş bir yan güverte bulunmaktadır.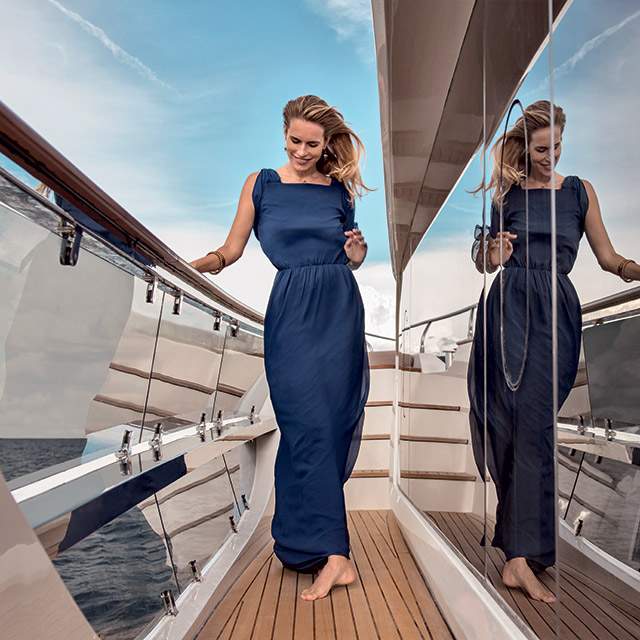 "The same yet DIFFERENT.
From the Bénéteau Group's luxury brand comes an elegant and feisty new 30 metre. The missing link in the brand's top range. The DNA is unmistakably MCY, but there are plenty of new features"
November 2017
Barche
"MONTE CARLO YACHTS 96. A SMART ALLIANCE, COMBINING ELEGANCE WITH EFFICIENCY
The spotlight is on the MCY 96 who, thanks to the talented designers Nuvolari & Lenard, exudes an indisputably elegance.
Her superstructures say it all : her interior volumes rimes with space and comfort. And last but not least, our measures showed that soundproofing is one of the strong assets of this (nearly) 30 metre."
September/October 2017
Yacht Class
BASINDA
DENIZ MIMARISI
& URETIM SURECI
Deniz mimarisi ve imalat sürecimiz yatçılık sektöründe olağanüstü yenilikçi bir yaklaşımla oluşmaktadır.
Onları bu kadar özel kılan şeyi keşfedin.
Daha Fazlası