MCY 70
Galeri
ANA GÜVERTE SALON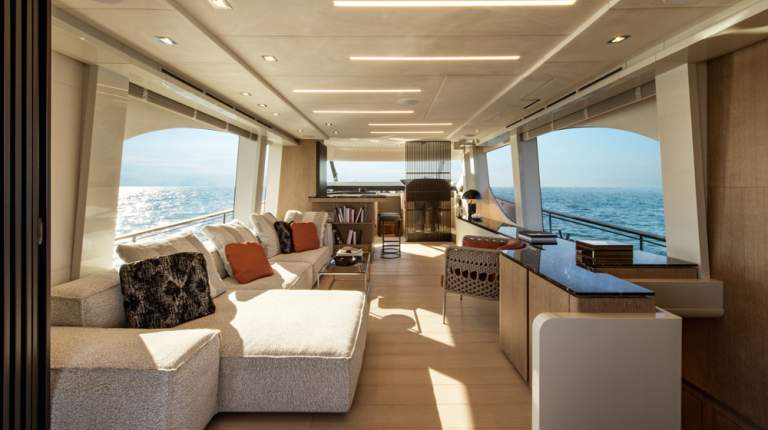 Dekor A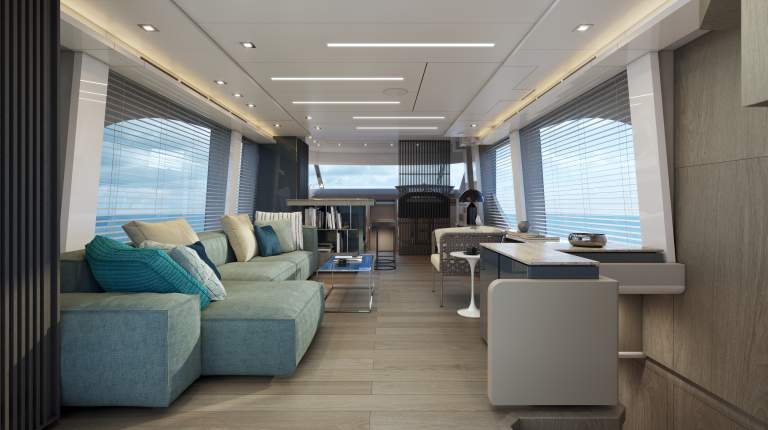 Dekor B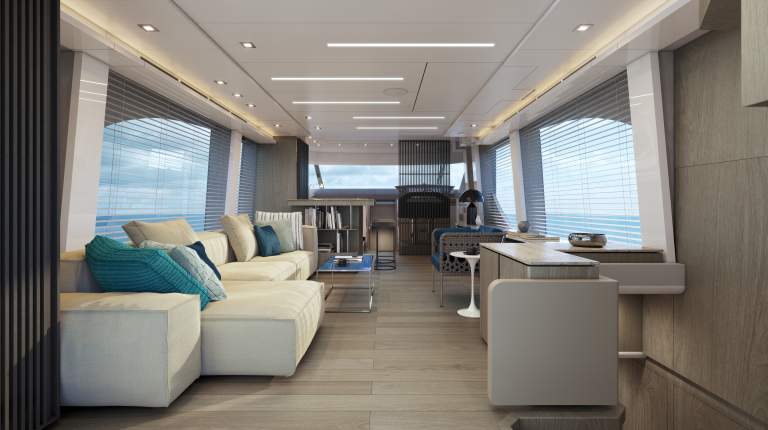 decor C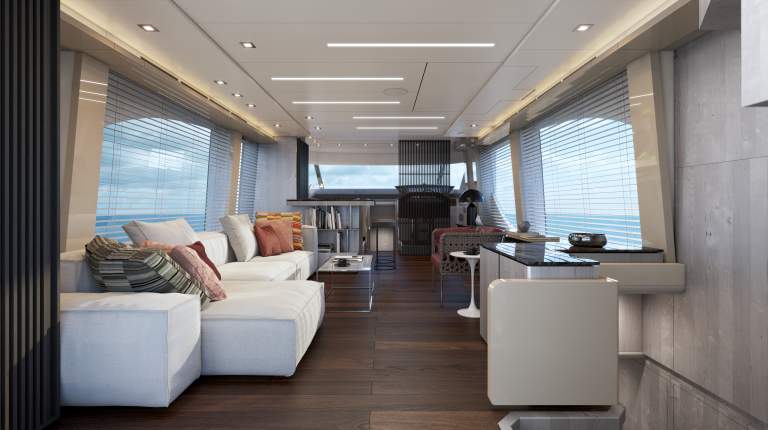 decor D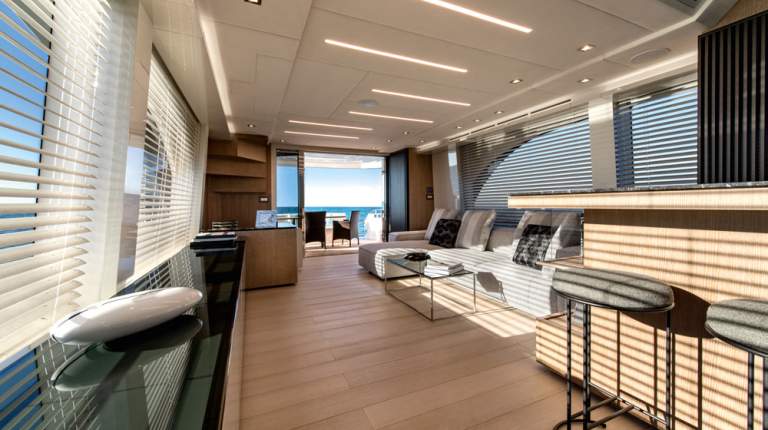 Dekor A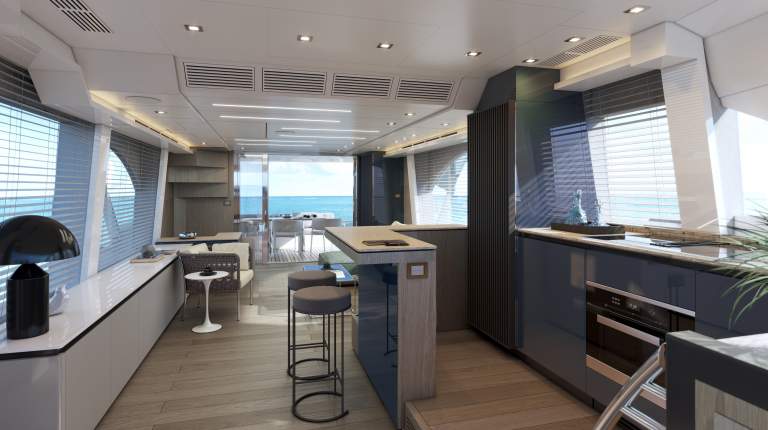 Dekor B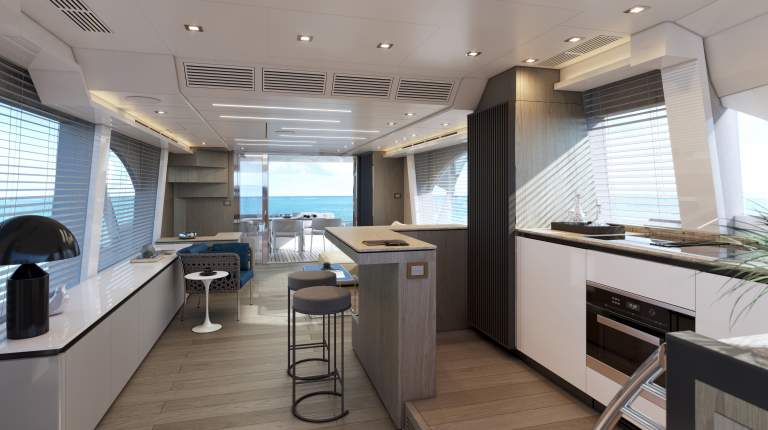 decor C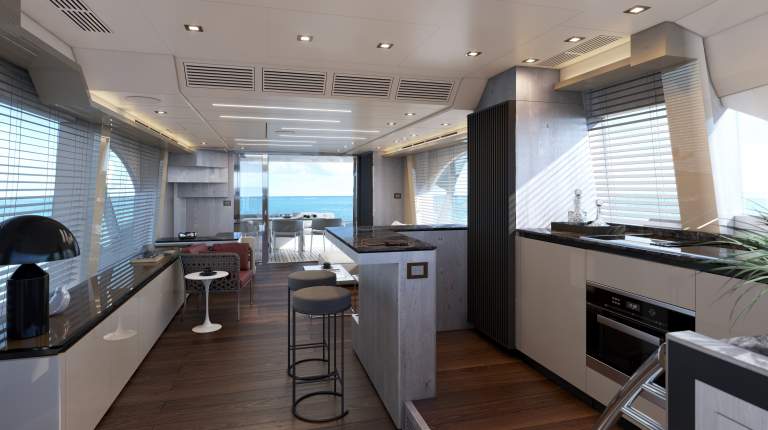 decor D
MASTER KABİN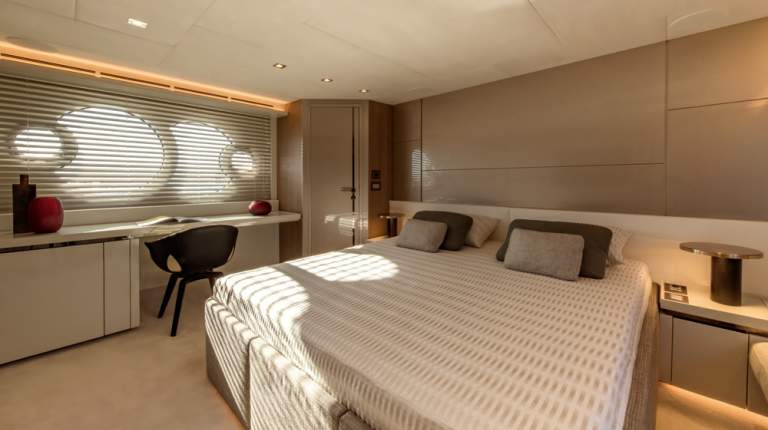 Dekor A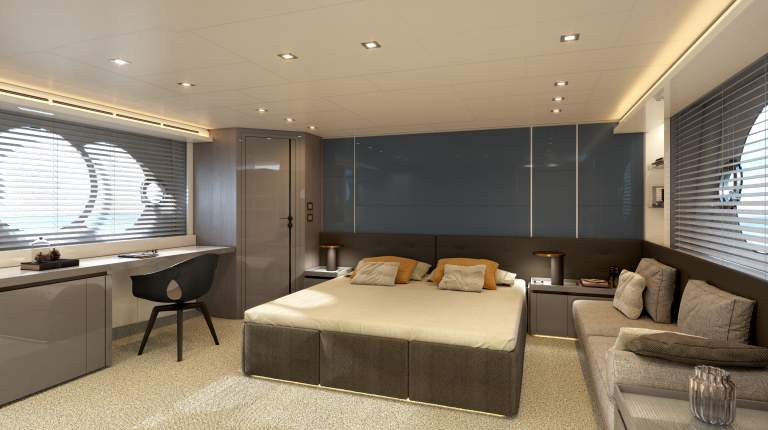 Dekor B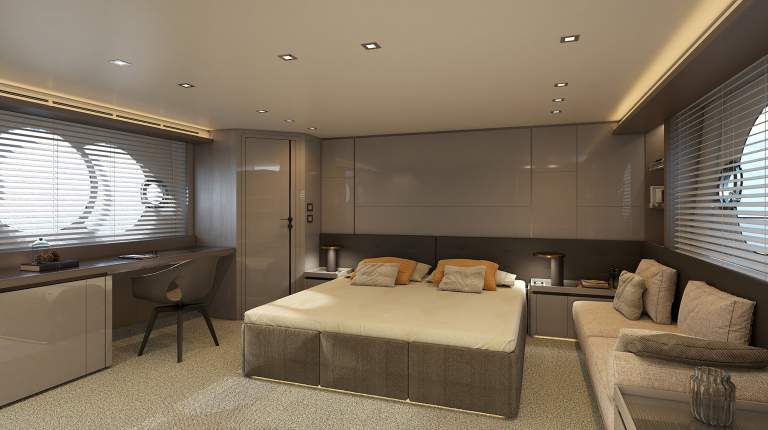 decor C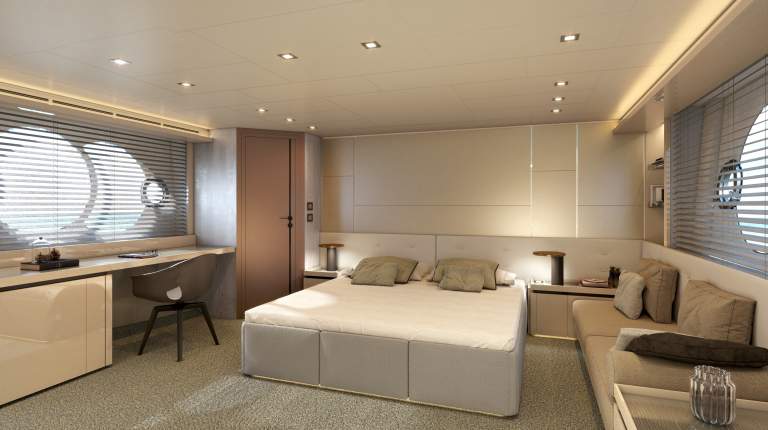 decor D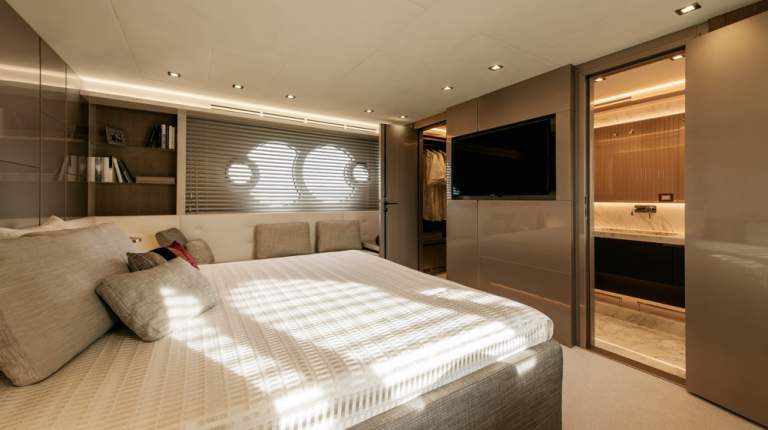 Dekor A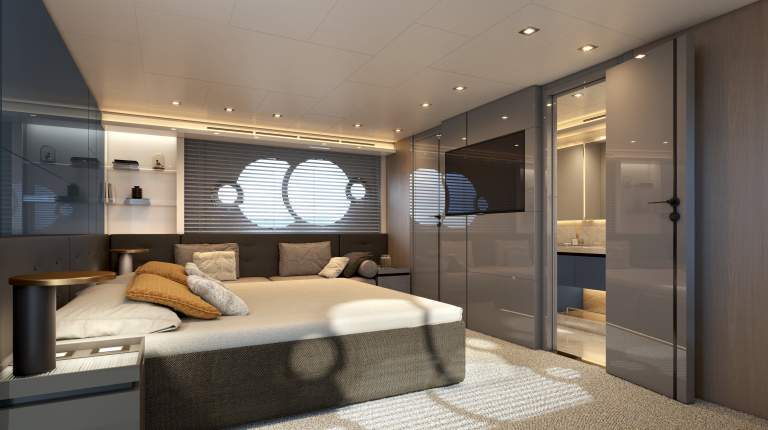 Dekor B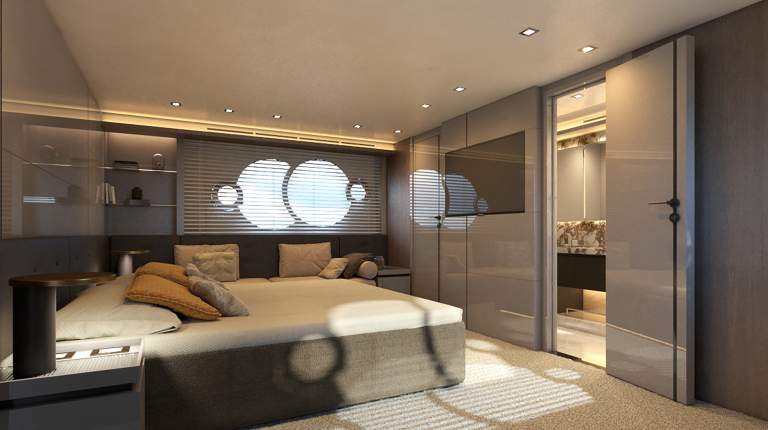 decor C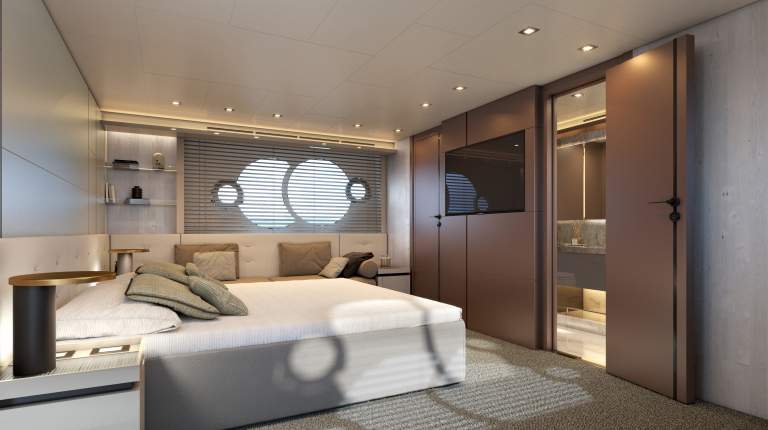 decor D
MASTER KABİN BANYOSU
Dekor A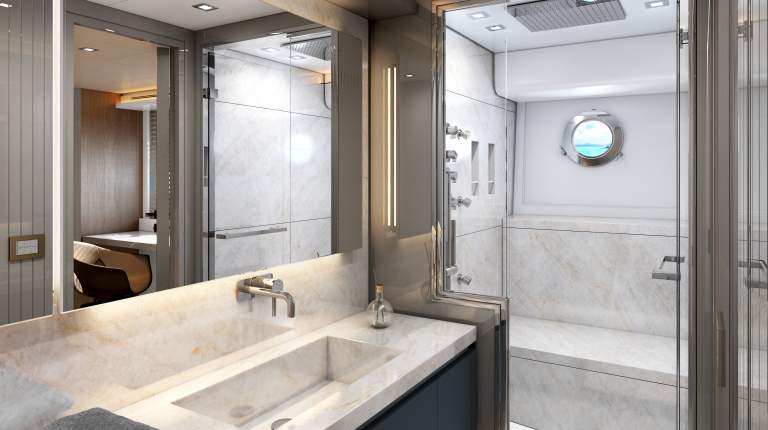 Dekor B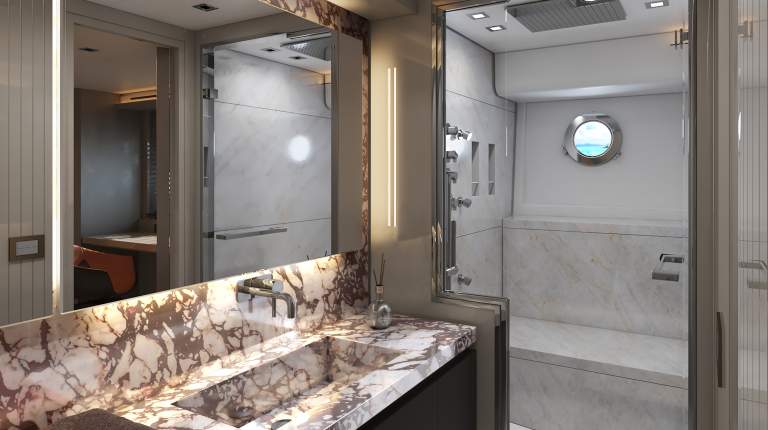 decor C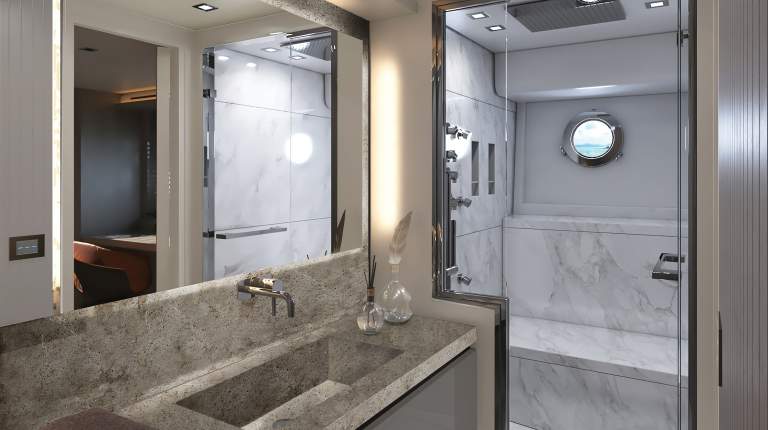 decor D
ÖDÜLLER

Most Achieved Yacht
(from 64' to 80')

Best Flybridge Yacht
(above 55ft to 80ft)
Teknik Özellikler
Main dimensions
Overall length (LOA) 21.08 m | 69 ft 2 in
Maximum beam 5.45 m | 17 ft 20 in
Displacement 40 t Dry
Engines
2 x MAN V8 (1200 hp)
Speed
Maximum speed: 28 kn
Cruise speed: 22 kn
Tanks
Fuel up to 4000 l | 1056 US gal
Fresh water 800 l | 211 US gal
Building materials
VTR, Kevlar®, Carbon Fiber
Naval architecture & engineering
Monte Carlo Yachts
Exterior and Interior design
Nuvolari Lenard
TEMEL ÖZELLİKLER
GENEL BAKIŞ
MCY 70 modeli, Monte Carlo Yachts serisi değerlerinin adeta vücut bulmuş hali. Nuvolari Lenard tarafından tasarlanan MCY 70'in temel mottosu "evden uzaktaki yeni eviniz" dir. Bunu yapabilmek adına da ferah iç tasarımlara ve genişletilmiş dış eğlence alanlarına büyük bir önem verilmiştir. Küpeşte ışığın kalitesini artıracak şekilde biçimlendirilmiş, ana güverte alanındaki yeni lumboz ve pencereler okyanus ve dış mekan arasındaki uyumun mükemmele olabildiğince yaklaşmasını sağlamıştır.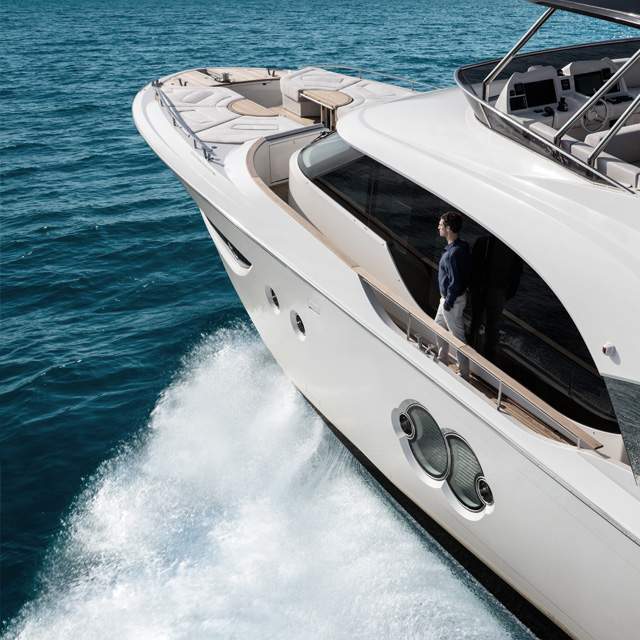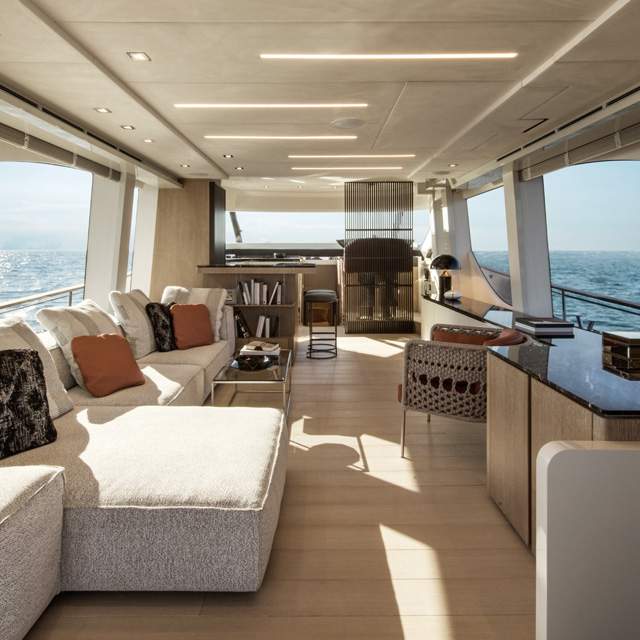 İÇ MEKAN TASARIMI
MCY 70'in iç tasarımı hem eşsiz hem de zarif olmasının yanı sıra geometrik desenlerin ve doğrusal yapıların kullanılması olabilecek en sıcak ve çağdaş deneyimlerin kapılarını sizler için aralıyor. Yansıtıcı malzemelerin ve lake ahşaplar iç mekan ışığının en verimli şekilde kullanılmasına olanak sağlıyor. İç mekan tasarımı doğal ahşap döşemeler, dikey paneller, yüksek kaliteli kumaşlar sayesinde mükemmel uyumu yakalanırken canlı lake iç mekanla da hoş bir zıtlık sağlanıyor.
TASARIM VE TEKNOLOJİ
MCY 70'in diğer tanımlayıcı özellikleri içerisinde; MCY'nin en büyük modellerinden esinlenilmiş deniz manzarasının 360° görünümü için yanal desteklere sahip karbon fiber T-Top ve tamamen kişiselleştirilebilen salon ve açık hava mutfağında zarif ve özel yemek deneyimleri sunan masaların bulunduğu geniş bir Flybridge bulunmaktadır.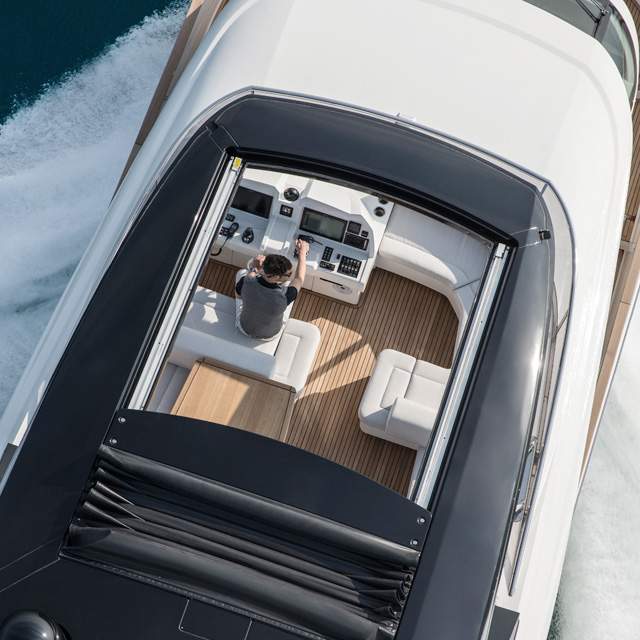 "The MCY 70 represents the natural evolution of everything that is beautiful about the Monte Carlo Yachts Collection and takes it further. It belongs to that family in concept, looks and design, but it is also unique in the materials, details and on board solutions."
July 2019
Barche
"The design expressed by Nuvolari Lenard with this yacht shows a refined smart way to evolve classic that can therefore become modern while preserving all the features that make a boat a refined, warn, slinky and, above all, elegant object."
February 2019
Boat and Boats
Press reviews
DENIZ MIMARISI
& URETIM SURECI
Deniz mimarisi ve imalat sürecimiz yatçılık sektöründe olağanüstü yenilikçi bir yaklaşımla oluşmaktadır.
Onları bu kadar özel kılan şeyi keşfedin.
Daha Fazlası